Businesses of all sizes, from small consulting firms operated by a sole proprietors to multinational corporations, recognize the significance of having an online presence to enhance their business. Creating a website is typically the first step in establishing a new business. In 2020, $706.4 billion in revenue was generated through e-commerce.

But what if a standard website isn't the most effective way to attract new customers and generate revenue? Websites can be perplexing and cumbersome, and visitors may have difficulty finding the information they require. Clunky websites can lead to lost revenue since visitors may abandon their search for information or give up on making a purchase if it takes more than three clicks to find what they need, according to some user experience experts.
One solution to this problem is to shift your focus away from a website that has a lot of pages and covers a broad variety of topics about your business, to a single-page funnel site that encourages users to engage in one of four actions: click, subscribe or opt-in to updates, set an appointment, or make a purchase. These actions are the core of driving new business, so every website should encourage users to take these actions at every opportunity.
Below are several benefits to redesigning your web presence as a funnel.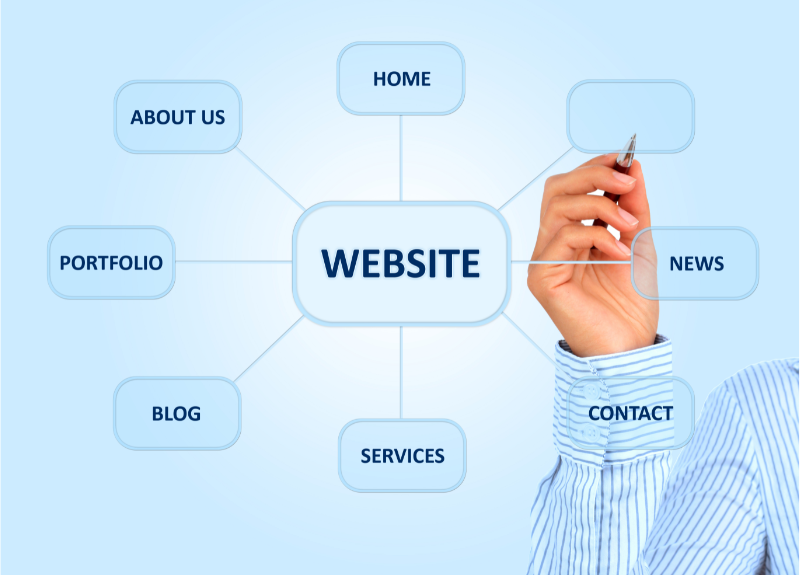 Streamlined User Experience

By redesigning your website, you can ensure that your customers always have a precise understanding of the next step they need to take to engage with your business, be it requesting a demo or making an on-site purchase.

Mobile-Friendly
Experts estimate that around 45% of e-commerce and online purchases are conducted via a mobile device. A website redesign ensures that the site adjusts to the screen size of the device it is being viewed on, providing potential customers with a mobile-friendly experience.

Repeated Calls to Action
Encouraging potential customers to take action is a critical aspect of website design. Whether it involves signing up for a marketing newsletter or making a purchase, your redesigned website will feature 6-10 strategically placed calls to action that motivate users to take the next step.
A well-designed funnel site streamlines the user experience by providing information and making it effortless for users to take action from the main page of your site. Technology can make it challenging to connect with others, but a funnel site can be customized to tell your business's unique story while gently prompting potential customers to engage with your business.
Contact our agency to learn about how redesigning your website can help to drive business and improve your business's bottom line, today!